Senior Consultant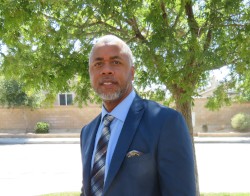 Yusef Andre Wiley, was born October 24, 1969 and raised in South Los Angeles, California. Both of his parents, Betty and Sampson Wiley originally from the state of Texas. Andre is the youngest of five children. By the age of 13, he started associating with gang members and getting into trouble around the neighborhood. After serving a juvenile sentence, Mr. Wiley continued his gang involvement with other known gang members earning a reputation as a gang banger in the areas of South LA (Compton, Watts and Willowbrook) which eventually landed him in the correctional system in California at the age of 21. 
Mr. Wiley, also a Life Coach has now been working for many years to end gang and youth violence through his development and writing intervention and rehabilitation programs. His work as an adviser and mentor has been phenomenal. He is the creator and founder of the Timelist Group (a pre-release/post-release) rehabilitation program which also provides housing for parolees Los Angeles California and continues to provide training's at several CDCR facilities.  He also has assisted several reentry start-up organizations in the SF Bay Area, a former Commissioner on the Human Relations Commission of the City of Union City, Alameda County Reentry Panels and Advisory Boards. He is an author and has gained an AA degree in Small Business Management as well as Paralegal Degree and is a certified trainer and coach of the John Maxwell Team.  Mr. Wiley is currently the Founder & CEO of the Timelist Group, Inc, Senior Consultant at YW Consultants and proud father of six children, three biological and supporter of Autism Awareness and Research.
Independent Consultant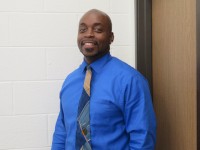 Clint Richardson, born as the only child of a Courageous Mother. Defeated all odds of growing up in the rough communities of Compton and South-Central Los Angeles. Now a Proud Father of 7 children and Husband. Currently serving in the capacity as a Drug and Alcohol Counselor, Youth Mentor, Children's Pastor, Deacon and Coordinator of Children's Ministry. Many of his close friends, relatives and more importantly his wife has referred to him as being "A MAN AFTER GOD'S OWN HEART". As a child of God his dearest accomplishments has been being blessed with the opportunity to strive daily to be the best Husband and Father he can be. His biggest accomplishments professionally have been becoming a part of the Addiction Counseling field. The Addiction Counseling field holds some personal attachments due to a great part of his family being affected by the World of Addiction and even himself getting caught up in the whirlpool of Addiction on his journey. All of his target career goals have a personal interest in changing the vicious cycle of corrupted thinking and transforming the human mind to walk in the newness of life driven by our higher power. He enjoys following sports and playing Basketball on his spare time. He believes in promoting physical health to stay in good shape to have the energy to keep up with fast pace of this current generation. His biggest Mission goal of 2018 is all about reaching at risk children with barriers while in their infantile stages to give them the best opportunity to be the best version of themselves and what God has created them to be, and in return will begin to change the current condition of this world.
Independent Consultant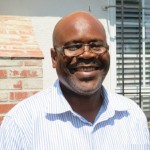 Cortez Chandler, better known as "Taz" was born in Zanesville, OH.  His father was a United States Navy Chief Petty Officer, and his mother was a stay-at-home mom. His parents raised their three children, of whom, Cortez was the oldest. The family migrated to Long Beach, CA in 1980. Throughout Mr. Chandler's youth and years of education, he attended California public schools. Mr. Chandler graduated from Millikan High School in Long Beach, CA. and played college football for Chaffey College in Rancho Cucamonga, CA.  In 1989, Mr. Chandler obtained his California business license and ran a successful auto detailing service until the summer of 1991.
Unfortunately, and regrettably, in the fall of 1991 Mr. Chandler was ordered by a judge to serve a life sentence in a California correctional facility. He served 24½ years and was released on August 19, 2015. In During his incarceration, he met Mr. Andre Wiley of the Timelist Group, with whom he began to talk about life after prison and building the necessary skills to successfully transition. That meeting would change his life forever. Upon his release he was transitioned to the Amistad Foundation where he learned coping skills and much more taught through the Timelist programs. Being on Parole Mr. Chandler became a PRNN for CDCR. Using all the life skills that's Parole has helped him with. He wants to give back to the men and women so they able to reintegrate smoothly
Also, during Mr. Chandler's incarceration, he met his best friend, La Para, who became his wife when they married the very day of his release. They recently celebrated their 2nd wedding anniversary. Today, Mr. Chandler spends the bulk of his time being a great husband and helping other ex-offenders who have been released from prison to be successfully reintegrated back into society. Ironically, he now works for the Timelist Group's reentry program as the Director of Operation and runs their transitional homes. He is a dedicated and compassionate to helping other ex-offenders find their way in life and teaches them how to succeed after prison.
Mr. Chandler went back to the Avenal State Prison as a motivational speaker sharing what PRNN is all about, mine you this is the same prison Mr. Chandler paroled from.  further promote reentry and reintegration, wholeness of self and mind, financial literacy and entrepreneurship for ex-offenders.